Map Unavailable
03-20-21 Emmaus Virtual Retreat
Date/Time
Mar 20 2021 10:15AM to 3:30 PM
Category
Virtual Retreats
UNFORTUNATELY, ONLINE REGISTRATION FOR THIS RETREAT IS CLOSED.


PLEASE SEE HERE FOR OTHER UPCOMING
VIRTUAL EMMAUS MINISTRY PROGRAMS.
Or email

[email protected]

for more information.
We look forward to seeing you soon.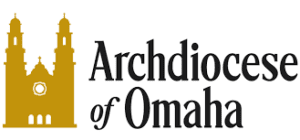 2021 EMMAUS MINISTRY
LIVE  VIRTUAL FIVE-HOUR RETREAT

Offered in Collaboration with St. Patrick Parish, Elkhorn, NE and
the Archdiocese of Omaha, NE

March 20, 2021
10:15am-3:30pm CT
11-15am-4:30pm ET

"These were the fastest four hours I have ever spent!"
"I was able to (participate in an Emmaus retreat)
in person last year and it was transformative….This one was very comparable."
 "It just brought a sense of peace and also community."
–Fall 2020 Virtual Retreat Participants
See here for more Virtual Retreat feedback.
Life for our children has changed, not ended. 
They are still very much alive and well and at work in our lives right now.
But we need to be reminded of that fact often.
This is the focus of the Emmaus Ministry for Grieving Parents,
which serves the spiritual needs of parents
whose children of any age have died by any cause,
no matter how long ago.
SPACE IS LIMITED.
REGISTER TODAY TO ENSURE YOUR SPACE
This retreat offers Virtual Prayer Services,
a Reflection by a Spiritual Leader familiar with parental grief,
a Parent Witness who will share where he/she is currently
in his/her own spiritual journey after the death of their child,
interactions with other grieving parents through small groups of mothers and fathers,
as well as larger group interactions and one-on-one opportunities, if you'd like.
Participation in all of our sessions is totally optional.
You will not be required to introduce yourself, tell your story, or share anything at all.
Many parents participate by listening.  That being said, you will have ample
opportunity to interact with other parents, if you wish.
TECHNOLOGY  
This retreat is offered via Zoom.
You do not need a Zoom account, but you do need to load the Zoom app onto your device.
A few days before the retreat, we will send you the Zoom Meeting ID and Password.
We regret that we are unable to provide technical assistance.
[Note:  Apple devices are not always completely compatible with Zoom]
SPACE IS LIMITED.
REGISTER TODAY TO ENSURE YOUR SPACE