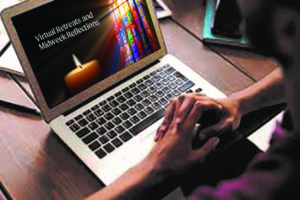 2023 EMMAUS MINISTRY
VIRTUAL VIA ZOOM
MONTHLY MIDWEEK GATHERING RETREATS
For any grieving parent of any religion, whose child of any age
has died by any cause, no matter how long ago
8:00pm-9:00pm ET (5pm-6pm MT) via Zoom
As a grieving parent, give yourself the gift of
getting away from everyday life for an hour
to focus on your spiritual journey after the death of your precious child.
These Midweek Gathering Retreats via Zoom feature a talk
given by an Emmaus Ministry Spiritual Leader or a Parent Witness
focused on the spirituality of the grieving process for parents.
A discussion by parents interested in
sharing their reactions will follow the reflection.
Please note that you will not be required to turn on your video or audio,
to introduce yourself, tell your story, or share anything at all.
Many parents participate by listening. That being said, you will have the
opportunity to interact with others, if you wish.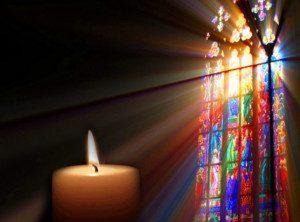 REGISTER TODAY TO ENSURE YOUR PLACE
AND RECEIVE YOUR ZOOM LINK
2023 MONTHLY MIDWEEK GATHERING DATES

Kathy Watkins, Katherine's Mother
Hear Kathy's inspirational spiritual journey after the
shocking death of her beautiful daughter, Katherine
Wednesday, December 13 , 2023
Sponsored by the Archdiocese of Boston, MA
REGISTER TODAY!
————————————————————————————-
PAST MIDWEEK GATHERINGS
VIEW THE RECORDINGS (when available)

Tony Castellano, Joe's Dad|
Wednesday, November 15, 2023
8pm-9pm ET
Sponsored by the Archdiocese of Washington, DC
"I entrusted him to the Lord when he was born. 
Now I have to trust in the Lord that he is ok after death."
Joe's sudden, tragic death in an accident took Tony on a
spiritual journey that continues today.
Hear him tell his story about giving his beautiful son to the Lord.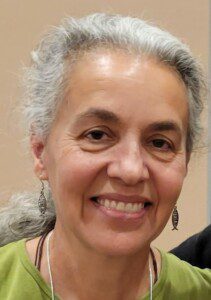 Ann Arra, Michael's Mother
Wednesday, September 13, 2023
Sponsored by the Archdiocese of Boston, MA
"After Michael died, all of our lives changed, but they did not end."
Hear how Ann's faith in Christ helped her and her family
navigate through those horrific days after the
death of her precious son.
View Anne's testimony here.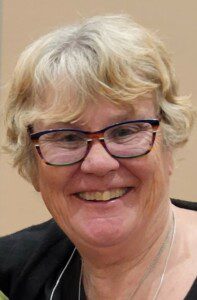 Deb Lewis, Casey's Mother
Wednesday, August 16, 2023
Sponsored by the Archdiocese of Boston, MA
Deb Lewis, Casey's Mother
Hear Deb's very moving Parent Witness and
her spiritual journey of faith
after the tragic, unexpected death of
her precious son, Casey in 2007.
(video to come)

Rosa Martinez, Sebastian's Mother

Fr. Page Polk, OFM, Spiritual Leader, EMFGP Arizona
Wednesday, July 12, 2023
5pm-6pm MST; 8pm-9pm EDT
Sponsored by EMFGP Arizona
Presented by Rosa Martinez, Sebastian's Mother and Fr. Page Polk
CLICK HERE TO
Hear Rosa's journey through faith after the
recent and tragic death of her son, Sebastian.
and
Hear Fr. Polk's always comforting words for grieving parents.
Wednesday, June 14, 2023
Sponsored by the Archdiocese of Boston
"They Are Alive!"
presented by Emily Ketring, mother of Angel and author of
An Angel of the Beatitudes: Finding Faith After the Loss of a Child.
Hear Emily explain Catholic theology on suffering and death.  Hear how she believes that our deceased children are connected to us now more than ever.
Hear Emily's  thought-provoking message here.

FEATURING
 Carole Kilder, Ryan's Mother
Wednesday, May 17, 2023
Sponsored by the Diocese of Albany
Hear how Carole and her husband have learned how to use
the very sad loss to addiction of  their beautiful son, Ryan, for good.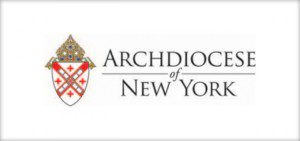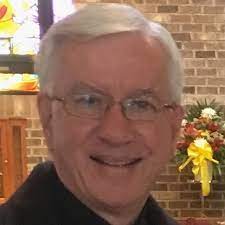 Fr. Bill Cosgrove
Pastor, St. Augustine Church, New City, NY
Wednesday, April 19, 2023
Sponsored by the Archdiocese of New York
Hear Fr. Bill's message of  hope for grieving parents (coming soon).
A beloved Emmaus Ministry Spiritual Leader for many years,
Fr. Bill's words and perspectives have comforted many grieving parents for years.
[Video to come soon]
Matthew Burg, Jacob's Father
Wednesday, March 15, 2023
Sponsored by EMFG Arizona
"I walked out of that retreat having nothing
to say to God to praying daily."
Hear Matthew describe his circuitous spiritual journey
after the death of his precious son, Jacob.



Susan Lott, Jamis' Mother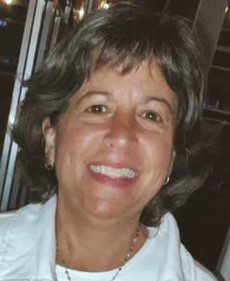 Maria Warner, Nicholas' Mother
Wednesday, January 18, 2023
Sponsored by the Archdiocese of Washington, DC
"Out of all of this will come great graces… (I don't think so!) "
Listen to Maria's thought-provoking Parent Witness.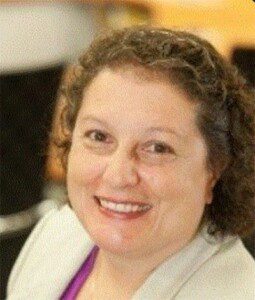 Dr. Denise Compagnolo
DECEMBER 14, 2022 Sponsored by EMFGP Arizona
Featuring Parent Witnesses,
Dr. Denise Campagnolo, Thomas' Mother,
Greg Eckerman and Marianne Gouveia, Eric's parents
and
Fr. Page Polk, EMFGP Arizona Spiritual Leader
"If you are angry with God… just tell him!"
Listen to this multi-faceted Midweek Reflection here.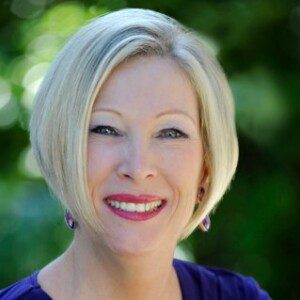 Johnette Benkovic Williams, Simon's Mother
EWTN's Women of Grace Host and Grieving Parent
November 16, 2022 8pm-9pm ET
I heard Father God say to me,
"You were willing to labor to give him physical life.
Will you not labor now to give him spiritual life?"
Hear this mother's story of her faith journey and testimony to her son.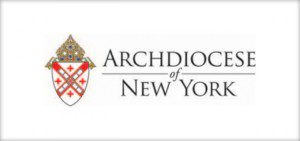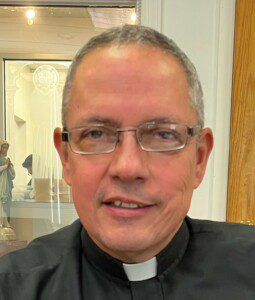 Fr. Luis Saldaña
Luis Saldaña Noviembre 9, 2022 en Español 8pm-9pm ET
Patrocinado por la Arquidiócesis de nueva York
Este Programa es en español
"Toda relación que hemos tenido con nuestros seres queridos
siempre permanecerá y nos dará fortaleza para seguir adelante."
Aquí podrá ver esta confortable y consoladora charla..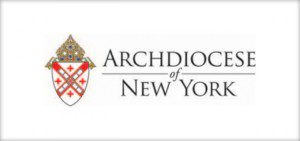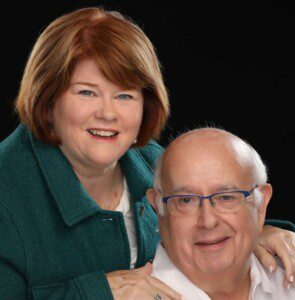 Ellen and Michael Walker, Parents of Michael
October 19, 2022 8pm-9pm ET
Sponsored by the Archdiocese of New York
As they grieved the physical loss of their beloved son, Michael and Ellen received many
spiritual gifts that helped them in their healing process.
View Ellen and Michael's Moving Parent Witness Here

Elena and Patrick Kilner, Parent of John Paul
September 14, 2022 8pm-9pm ET
Sponsored by the Archdiocese of Washington, DC
Patrick and Elena Kilner are parents to 8 children, ages ranging from 17 to 2. They lost their fifth child in 2013 when he was 15 months old to a genetic neuromuscular disorder. Pat and Elena have frequently shared the story of their time with their son, John Paul, as well as how it
strengthened their faith and family bonds.
View the Kilners' Moving Parent Witness Here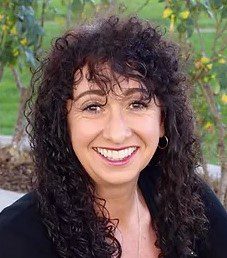 Rita Morton, Chad's Mother
Founder of Sacred Sorrows and Co-Founder of Magis Women
August 17, 2022 8pm-9pm MT
Sponsored by EMFGP Arizona

FR. CHRIS ALAR, MIC
Superior General, Producer, Director of the Association of Marian Helpers.
Head of Marian Press, and author of many books,
including "After Suicide: There's Hope for Them and for You"
July 13, 2022 8pm-9pm ET
Hear Fr. Chris' comforting "Epiphany of Hope" message, focused on
the fact that because God is outside of time, it is possible–even now–
to help our children through prayer and good works.
View Fr. Chris Alar's poignant reflection here.