June 13, 2020 Chicago One-Day Retreat at Old St. Pat's
Date/Time
Jun 13 2020 9:30AM to 7:00 PM
Location
Old St. Patrick's Church
700 W Adams St,,
Chicago IL, 60661

Category
One-Day Retreats
UNFORTUNATELY, DUE TO THE CORONA VIRUS PANDEMIC, THIS RETREAT HAS BEEN POSTPONED.
PLEASE CHECK BACK TO THIS WEBSITE FOR THE NEW DATE.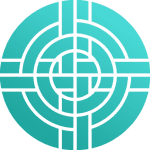 OLD ST. PATRICK'S CHURCH
CHICAGO, IL
Saturday, June 13, 2020
A Spiritual One-Day Retreat for Parents Who Have Experienced the Death of
a Child of Any Age, By Any Cause, No Matter How Long Ago
Losing a child under any circumstances is horrendous. Focusing on the spirituality of the grieving process can
help tremendously. Just as He comforted His grieving disciples on the road to Emmaus, Jesus comforts us
and we comfort each other in this very special ministry.
Join other Emmaus Parent Companions and our Old St. Pat's Retreat Team in a warm and loving place—
to think, to talk, to feel, and to pray. Find compassion, rest, and peace… at least for a time.
Emmaus Ministry for Grieving Parents
at
Old St. Patrick's Church
700 W Adams St, Chicago, IL 60661

ONE-DAY SPIRITUAL RETREAT
June 13, 2020 from 9:30am-7:00pm
All Are Welcome!
Donation: $45 Individuals; $90 Couples
Scholarships are available.   Pre-registration is required.
For more information, call Bernadette Gibson at 773-848-1868 
Or call Diane or Charley, parents of Paul, at (800) 919-9332 or (617) 542-8057.
Or Register Now