Nov 3-Nov 5, 2023 Emmaus Ministry Weekend Retreat in Attleboro, MA
Date/Time
Nov 3 2023 5:30PM to Nov 5 2023 12:00PM
Location
LaSalette Retreat Center
947 Park Street
Attleboro MA, 02703

Category
Weekend Retreats
OUR NEW SPIRITUAL HOME!
NATIONAL SHRINE
OF OUR LADY OF LA SALETTE
Attleboro, MA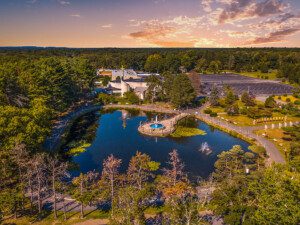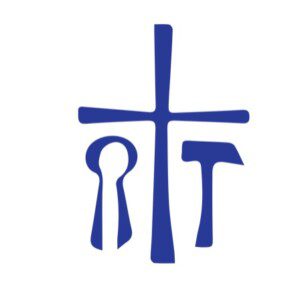 Serving the Spiritual Needs of Grieving Parents
Whose Children of Any Age Have Died by Any Cause,
No Matter How Long Ago
EMMAUS MINISTRY FOR GRIEVING PARENTS
WEEKEND SPIRITUAL RETREAT
Friday, November 3, 2023 at 5:30pm
to
Sunday, November 5, 2023 at 12:00pm
at LaSalette Retreat Center
947 Park St, Attleboro, MA 02703
SPIRITUAL LEADER:  FR. JURGEN LIIAS
Losing a child under any circumstances is horrific.
Focusing on the spirituality of the grieving process can help tremendously.
Just as He comforted His grieving disciples on the road to Emmaus,
Jesus comforts us and we comfort each other in this very special ministry.
Join other Emmaus Parent Companions
and our Spiritual Leader
in a warm and loving place—to think, to talk, to feel, and to pray.
Find compassion, rest, and peace… at least for a time.
We explore questions like…
Where is my child right now?  Will I ever see him/her again?
What are the Church's teachings on life after death?
What do I really believe?
Where is God in my pain?  Is it ok to be this angry with God?
How can my faith help me get through this?
What if I don't have any faith?
Retreat agenda includes prayer services, large and small group sessions,
spiritual reflections, breakout sessions, Emmaus Walk, and Mass.
All sessions are optional.  Share as much or as little as you like.
Nothing is required.  Many parents participate by listening.
_______________________________________________
REGISTRATION WILL CLOSE WHEN WE REACH 25 PARENTS.
TO ENSURE YOUR PLACE, REGISTER TODAY!
All Are Welcome!
$350/Single Occupancy; $250pp/Double Occupancy
Registration fee includes free parking,
five meals, two nights' accommodations, and all retreat materials.
All rooms have two single beds and a private bath.
The pricing for this retreat
does not cover all of our actual costs
for room and board plus retreat materials.
Any donation of any amount is gratefully accepted.
Grounds include 200 acres of peace and silence, indoor and outdoor chapels,
Rosary Pond, and outdoor Stations of the Cross.
Closest airport (20 minutes):  T.F. Green in Providence, RI,
For more information,
call Diane or Charley, Paul's Parents, at (800) 919-9332.