Oct 15, 2022 RCAB Emmaus Ministry Retreat in Braintree, MA
Date/Time
Oct 15 2022 9:30AM to 6:30 PM
Location
Archdiocese of Boston Pastoral Center
66 Brooks Drive
Braintree MA, 02184

Category
Archdiocese of Boston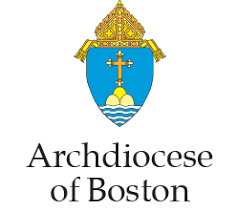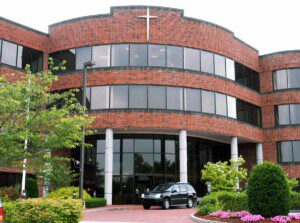 Serving the Spiritual Needs of Grieving Parents
Join Us for a Safe, Comforting Time Away To Find Peace and Comfort
October 15, 2022
9:30am-6:30pm
at the
Archdiocese of Boston Pastoral Center
One Day Spiritual Retreat
for
Parents Who Have Experienced
the Death of a Child
of Any Age,
By Any Cause,
No Matter How Long Ago
REGISTER TODAY!
Losing a child under any circumstances is horrific.
Focusing on the spirituality of the grieving process can help tremendously.
Just as He comforted His grieving disciples on the road to Emmaus,
Jesus comforts us and we comfort each other in this very special ministry.
Join other Emmaus Parent Companions
and our Spiritual Leaders
in a warm and loving place—to think, to talk, to feel, and to pray.
To consider the questions…
"Where is God in my life right now?
Where is my deceased child?
Will I ever see him/her again?
Do I have to wait until I die to have a relationship with my child?
What does it mean when the Church says that life has changed, not ended?"
Find compassion, rest, peace–and hope–at least for a time.
Space is limited.  Register Today!
_____________________________________________
EMMAUS MINISTRY FOR GRIEVING PARENTS
ONE-DAY SPIRITUAL RETREAT
Saturday, October 15, 2022
9:30am-6:30pm
Archdiocese of Boston Pastoral Center
66 Brooks Dr, Braintree, MA 02184

Retreat agenda includes prayer services, group presentations,
spiritual reflections, breakout sessions, Emmaus Walk,
Holy Sacrifice of the Mass, and two meals.
Donation:  $20/individual; $40/couple
Reserve your spaace today.
Spiritual Leaders:
Fr. Joe Raeke, Pastor, Pilgrim Collaborative, Plymouth, MA
Fr. Michael Nolan, Paster, St. Mary Parish, Waltham, MA
All sessions are optional.
Share as much or as little as you like.
Many parents  participate by listening.
All Are Welcome!
For more information,
call Emily Elliott at 617-746-5756
Or Call Diane and Charley, Paul's Parents, at (800) 919-9332
Register Here!
————————————————–
INTERESTED IN POSSIBLY ADOPTING
THE EMMAUS MINISTRY IN YOUR PARISH? 
JOIN US AS A GUEST AT THIS RETREAT TO FIND OUT MORE!
Email Emily Elliott at

[email protected]

 or call her at 617-746-5756
OR email Diane, Paul's Mother, at

[email protected]


OR call 800-919-9332.