The Emmaus Ministry for Grieving Parents Retreat for the Diocese of Wheeling-Charleston
Date/Time
Oct 4 2013 5:00PM to Oct 6 2013 1:00PM
Location
Blessed John XXIII Pastoral Center
100 Hodges Road
Charleston WV, 25314

Category
Weekend Retreats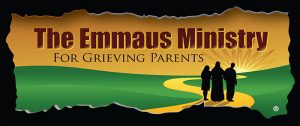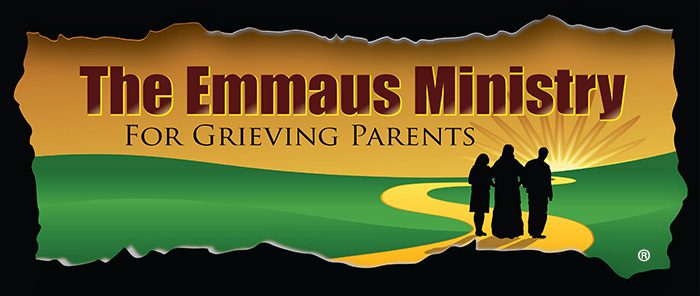 Dear Emmaus Ministry Parents:
It is happening! The Holy Spirit is at work and the Emmaus Ministry for Grieving Parents is definitely taking off! Our weekend retreat in West Virginia was truly grace-filled. From the very beginning, it was one of the most moving and powerful retreats we have experienced.
Amazingly, it was held at a Pastoral Center (retreat house), our Spiritual Leader was a woman who is a Spiritual Director from Lowell, MA and the Retreat Team included a Diocesan priest and the Diocesan Coordinator of Marriage and Family Life… not our usual lineup at all!
We can never declare a retreat successful or unsuccessful because that is God's work and all we do is plant the seed. WV was our first attempt at bringing this much-needed ministry to hurting parents outside of MA who need it as much as we do. We learned that there are no borders to our pain. When you walk into that chapel, you know that everyone else there "gets it." And that this is your time alone with God and your child.
The parents and the Diocesan staff seemed to be truly moved and have already started planning another retreat next year. We were told we can expect a letter of endorsement from the Bishop. And many of the parents said they are interested not only in participating in the ministry, but also in working to bring it back to WV on an ongoing basis. Truly the hand of the Holy Spirit!
A few of their comments included…
I did focus more on the blessings of having Mike as my son. Thank you all for that gift. Again, I am so grateful the Holy Spirit connected us

This was the first time that I had gone to Mass in a long time. It was wonderful to begin believing again. I came here with no expectations, but with an open mind.

It was food for the soul.

I was lost and miserable, but connecting with other people has made me feel not so alone. I hope that when I leave here that everyone keeps in touch and that I never lose my faith again.
Our next journey outside of MA will be in Hartford, CT. We are partnering with Saint Patrick-Saint Anthony Church for a One-Day Retreat on Saturday, December 7th. Please plan on joining us if you are able.
We will keep you posted as we work together to follow where we are being led.
Love,
Diane