The Emmaus Ministry for Grieving Parents Retreat
Date/Time
Nov 15 2013 5:00PM to Nov 17 2013 1:00PM
Location
Miramar Retreat Center
121 Parks Street
Duxbury MA, 02331

Category
Weekend Retreats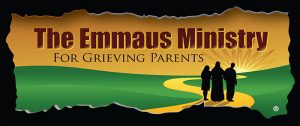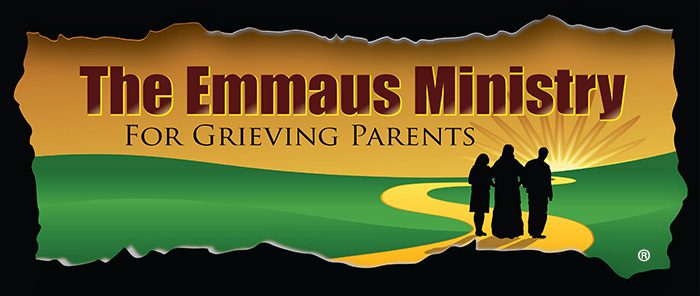 May 14, 2014
Dear Parents:
Many of you have asked us to keep you up to date on what happens at our retreats. On Friday, November 15th, 2013, a group of 21 people of varying ages and backgrounds gathered together at Miramar, a stately retreat center in Duxbury, which used to be the home of a shipping tycoon. Our common bond, as you know, was our grief over the deaths of our beautiful sons and daughters—and the horrific club to which all of us now belong.
About half of the group was couples; the other half, mothers. Approximately half of the group had been to one of our retreats before; half had not. As always, instantly we felt a bond—and the unique comfort that always embraces us when we are in a safe place with other parents who "get it."
Where else can we easily talk about our children in a group of people over lunch and not worry about crying? What better way to give ourselves the gift of time to focus on our relationship with our children and with God.
The retreat team was comprised of Fr. Tom Hartle, OFM, a Franciscan priest who came up from Butler, NJ to lead us in prayer. Joining Fr. Tom were Peggy Hassett, our ministry's new Spiritual Director, Br. Don Champagne, SVD of Miramar, and 15 Emmaus Parent Companions who provided everything from photocopying to the music ministry.
Retreat Team Companions for this retreat included…
Kit Miller, In Loving Memory of Bridie: Hospitality, Set-Up
Susanne and Larry Conley, In Loving Memory of Maria, Abby, Missy: Music, Photocopying, Promotion
Claire and Steve Michlovitz, In Loving Memory of David: Parent Witnessing, Set-Up, Hospitality
Judith Cherrington, In Loving Memory of Jeffrey: Check-In
Jane McCarthy, In Loving Memory of Richie: Parent Witnessing
Donna and David Berkeley, In Loving Memory of Matthew: Parent Witnessing, Photocopying
Beth and Andy Culhane, In Loving Memory of Adam: Photocopying, Chapel
Deb Neal, In Loving Memory of Jaime: Chapel
Beth Rapoza, In Loving Memory of Her Brother, Paul: Candles, Parent Directory, Name Tags
Diane and Charley Monaghan, In Loving Memory of Paul: Retreat Coordination
Fr. Tom Hartle urged us to go from our personal Deep into the Deep of God. He urged us to see God as our "bridge over troubled waters" and understand that, in the end, it all comes down to Love and the first two commandments. In his homily on Sunday, Fr. Tom asked us to consider…"How big is your God in your life? …Does he fit into your pocket, your bread box…where?" He gave us tools and suggestions for coping with our loss.
After the retreat, Fr. Tom said he was bowled over by the spirituality and faith of the parents. "Thanks for inviting me to be part of such a very special ministry," said Fr. Tom. "God and GOOD, in God's own way, touched each one with the needed grace. I've always believed that if we can facilitate in helping the person to come before the Lord, then we simply step aside and let God do what God does best. I was very moved by the weekend, the sharings, the openness, the struggle, the desire to search and to remain on the journey.
May God bless them and give the strength and courage to carry on."
Parents who attended wrote…
"This ministry gives us an opportunity to "share," something we sometimes have to suppress in our everyday lives. We need this forum."
"Thanks to all who helped to make it such a comforting, compassionate, and uplifting weekend."

"You offer something so special, so very much needed, so rare. You are so clearly led by the light of the Holy Spirit."

"I discovered that I needed the time to spend talking and remembering my son. This was an opportunity to do that."

"Fr. Tom was especially sensitive and poignant."
Our next retreat will be a One-Day Spiritual Retreat in Hartford, CT on Saturday, December 7. A carpool from MA is currently being organized. Please call me at (800)-919-9332 for details.
Also, please see www.emmausministryforgrievingparents.org in January for our 2014 Program Schedule.
As always, you are in my prayers, particularly during this upcoming season not only of darkness, but of Hope.
Love,
Diane