Map Unavailable
Tuesday Evening Seven Sorrows of Mary for Grieving Parents
Date/Time
Mar 4 2021 10:30AM to 11:30 AM
Category
Special Events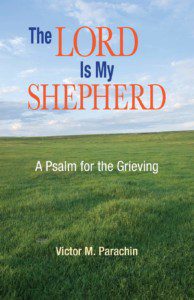 TUESDAY EVENING
SEVEN SORROWS OF MARY
FOR GRIEVING PARENTS
7:30PM-9:00PM
St. John the Evangelist Pastoral Center
9 Glenn Rd., Wellesley, MA
March 4, March 11, March 18
For all grieving parents whose children of any age
have died by any cause, no matter how long ago.
Join other grieving parents to consider the Seven Sorrows of Mary.
Our Blessed Mother, Mary was an ordinary young girl
who was asked to face enormous challenges in her life
and of course the deepest suffering in the loss of her beloved Son.
She chose to face those challenges with courage, perseverance and fortitude.
We have so much we can learn from her.
 This program is designed for those who have lost a child
and who want to develop a relationship with Mary, the mother of Jesus.
It will be a small in-person group of no more than 8 participants
We will meet weekly on Tuesday eveningsfor 6 weeks.
With the aid of the arts, we will reflect on Mary's humanity and depth of understanding the pain of losing a child. It will help us to answer such questions as; Why is Mary so important? Is Mary taking care of our children for us? How can Mary be our best friend? Using Joyce Rupp's book, Your Sorrow is My Sorrow, we will seek her strength and hope in our own grief.
Led by Laurie Jacob, Daryth's mother,
Certified Spiritual Director and Emmaus Parent Companion
For more information, email Laurie at [email protected].
Or call her at 339-222-0335.
Register today to ensure your space!
Order the required Parachin book here.