Map Unavailable
Thursday Morning Psalm 23 Sharing Sessions for Grieving Parents
Date/Time
Mar 4 2021 10:30AM to 11:30 AM
Category
Special Events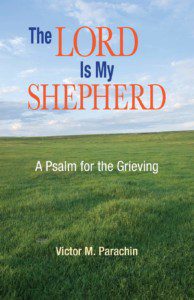 THURSDAY MORNING
PSALM 23 SHARING SESSIONS
FOR GRIEVNG PARENTS
Via Zoom
10:30am-11:30am ET
March 4, March 11, March 18
For all grieving parents whose children of any age have died by any cause, no matter how long ago.
Join other grieving parents via Zoom
to consider Psalm 23 and its beautiful message of comfort and hope
speaking directly to grieving parents.
Using Victor Parachin's book, The Lord is My Shepherd, a Psalm for Grieving,
we will focus on the fact that we are never abandoned or alone.
As grieving parents, we know that Our Lord, Jesus Christ,
understands our pain and we pray to him for comfort and hope.
Led by Laurie Jacob, Daryth's mother,
Certified Spiritual Director and Emmaus Parent Companion
For more information, email Laurie at [email protected].
Or call her at 339-222-0335.