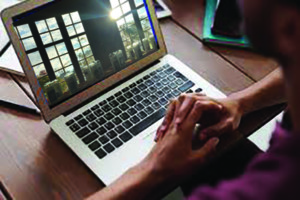 FALL, 2020 EMMAUS MINISTRY
LIVE VIRTUAL FOUR-HOUR RETREATS
10-45am-3:00pm
Eastern Time
Physical Emmaus Ministry Spiritual Retreats are not possible right now,
but we believe the Holy Spirit–and your precious child–
continue to offer you peace, comfort, and hope every single day.
Life for our children has changed, not ended. 
They are still very much alive and well and at work in our lives right now.
But we need to be reminded of that fact often.
This is the focus of the Emmaus Ministry for Grieving Parents,
which serves the spiritual needs of parents
whose children of any age have died by any cause,
no matter how long ago.
Please consider joining us at one of our
Fall, 2020 Emmaus Ministry Four-Hour Virtual Spiritual Retreats.
These retreats offer Virtual Prayer Services,
Reflections of Spiritual Leaders familiar with parental grief,
a Parent Witness who will share where he/she is currently
in their own spiritual journeys after the death of their child,
interactions with other grieving parents through small groups of mothers and fathers,
as well as larger group interactions and one-on-one opportunities, if you'd like.
Participation in all of our sessions is totally optional.
You will not be required to introduce yourself, tell your story, or share anything at all.
Many parents participate by listening.  That being said, you will have ample
opportunity to interact with other parents, if you wish.
[Please be patient if we experience any technical difficulties during these Virtual Retreats,
as we are breaking new ground for us in terms of technology. ]
REGISTRATION IS LIMITED TO 25 PARENTS ONLY IN EACH RETREAT
REGISTER TODAY TO ENSURE YOUR SPACE
BECAUSE WE HAVE REACHED OUR CAPACITY, REGISTRATION FOR
OUR NOVEMBER 21 VIRTUAL FOUR-HOUR RETREAT IS NOW CLOSED. 
WE ARE PLANNING MORE VIRTUAL RETREATS FOR 2021. 
CHECK THIS WEBSITE FREQUENTLY FOR MORE INFORMATION.
OR EMAIL [email protected]
Please Join Us!